FRI JUL 31 – | 4:45pm | 7:25pm | 
SAT AUG 1 – | 4:45pm | 7:25pm | 
SUN AUG 2 – | 4:45pm | 7:25pm | 
MON AUG 3 – | 4:45pm | 7:25pm | 
The Karate Kid
Release date:
22 Jun 1984
Plot:
A boy and his mother move to California for a new job. He struggles to fit in, as a group of karate students starts to bully him for dating a rich girl from their clique. It's up to the Japanese landlord, Miyagi, to teach him karate.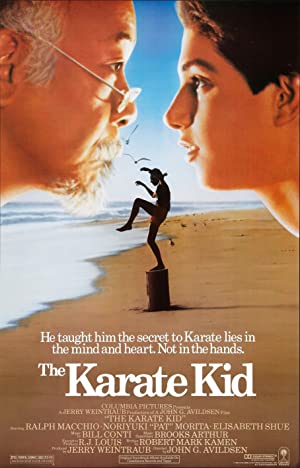 Runtime:
126 min
Genre:
Action, Drama, Family, Sport
Awards:
Nominated for 1 Oscar. Another 2 wins & 2 nominations.
Director:
John G. Avildsen
Writer:
Robert Mark Kamen
Actors:
Ralph Macchio, Pat Morita, Elisabeth Shue, Martin Kove
Language:
English, Japanese
https://parksidemain8.com/wp-content/uploads/MV5BNTkzY2YzNmYtY2ViMS00MThiLWFlYTEtOWQ1OTBiOGEwMTdhXkEyXkFqcGdeQXVyMTQxNzMzNDI@._V1_SX300.jpg
468
300
Tyler Peavey
http://parksidemain8.com/wp-content/uploads/2019/01/parkside-main-theatre-284x300.jpg
Tyler Peavey
2020-07-28 14:12:28
2020-08-03 16:30:20
The Karate Kid (1984)