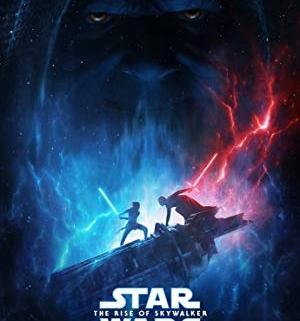 FRI JAN 24 – |12:00pm | 3:30pm | 6:30pm | 9:30pm |
SAT JAN 25 – |12:00pm | 3:30pm | 6:30pm | 9:30pm |
SUN JAN 26 – |12:00pm | 3:30pm | 6:30pm |
MON JAN 27 – |12:00pm | 3:30pm | 6:30pm |
TUE JAN 28 – |12:00pm | 3:30pm | 6:30pm |
WED JAN 29 – |12:00pm | 3:30pm | 6:30pm |
THUR JAN 30 – |12:00pm | 3:30pm | 6:30pm |
Star Wars: Episode IX - The Rise of Skywalker
Release date:
20 Dec 2019
Plot:
The surviving members of the resistance face the First Order once again, and the legendary conflict between the Jedi and the Sith reaches its peak bringing the Skywalker saga to its end.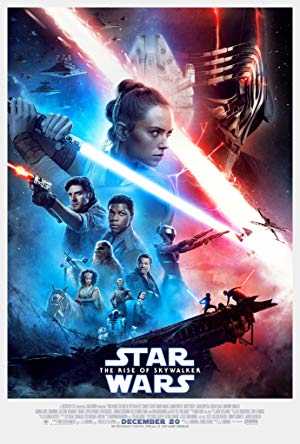 Runtime:
142 min
Genre:
Action, Adventure, Fantasy, Sci-Fi
Awards:
Nominated for 3 BAFTA Film Awards. Another 1 win & 11 nominations.
Director:
J.J. Abrams
Writer:
Chris Terrio (screenplay by), J.J. Abrams (screenplay by), Derek Connolly (story by), Colin Trevorrow (story by), Chris Terrio (story by), J.J. Abrams (story by), George Lucas (based on characters created by)
Actors:
Carrie Fisher, Mark Hamill, Adam Driver, Daisy Ridley
https://parksidemain8.com/wp-content/uploads/MV5BZWU1NDI3YjEtZTlmMy00Y2FmLWI1ZDYtMjYwNDUxYTdlODllXkEyXkFqcGdeQXVyODkzNTgxMDg@._V1_SX300.jpg
444
300
Chris Nutting
http://parksidemain8.com/wp-content/uploads/2019/01/parkside-main-theatre-284x300.jpg
Chris Nutting
2019-11-15 11:55:18
2020-01-24 11:44:23
Star Wars: The Rise of Skywalker