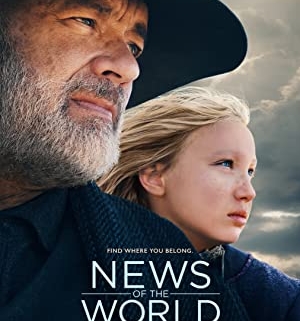 WED DEC 30 – | 4:35 pm | 7:10 pm |
THU DEC 31 – | 4:35 pm | 7:10 pm |
FRI JAN 1 – | 4:35 pm | 7:10 pm |
SAT JAN 2- | 4:35 pm | 7:10 pm |
SUN JAN 3 – | 4:35 pm | 7:10 pm |
News of the World
Release date:
25 Dec 2020
Plot:
A Civil War veteran agrees to deliver a girl, taken by the Kiowa people years ago, to her aunt and uncle, against her will. They travel hundreds of miles and face grave dangers as they search for a place that either can call home.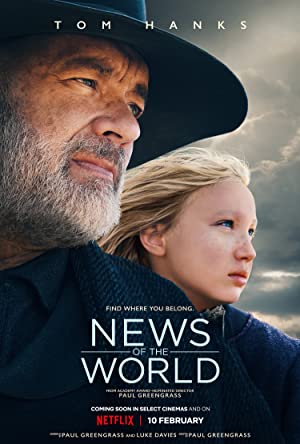 Runtime:
118 min
Genre:
Action, Adventure, Drama, Western
Awards:
Nominated for 4 Oscars. Another 4 wins & 75 nominations.
Director:
Paul Greengrass
Writer:
Paul Greengrass (screenplay by), Luke Davies (screenplay by), Paulette Jiles (based upon the novel by)
Actors:
Tom Hanks, Helena Zengel, Tom Astor, Travis Johnson
Language:
English, North American Indian, German
https://parksidemain8.com/wp-content/uploads/MV5BNjFiNDA1MTktYTQxYy00MGVjLWJhMGItOWRlNDE5M2U2ZjRkXkEyXkFqcGdeQXVyMDA4NzMyOA@@._V1_SX300.jpg
444
300
Chris Nutting
http://parksidemain8.com/wp-content/uploads/2019/01/parkside-main-theatre-284x300.jpg
Chris Nutting
2020-12-21 18:35:27
2020-12-30 16:29:40
News of the World